BR Foods owns three very strong brands in the food market in Brazil: Perdigão, Sadia and Batavo. With more than 55,000 employees, it is one the largest Brazilian processed food companies. Its international operations reach more than 140 countries. The firm sells over 3,000 products both domestically and abroad, with a focus on the sale of processed food products, poultry, pork, beef, and dairy products.
Sadia and Perdigão are in the processed meat industry and used to be the two major players in the market until they merged in 2008, creating Brazil Foods. Batavo is the leading brand in dairy products in Brazil.
In a scenario where the middle-class is growing quickly in Brazil, BR Foods is well positioned to take advantage of this growing demand.
Also, BR Foods brands should allow it to pass to the consumers the rising costs from agricultural commodities, thus providing a nice inflation hedge.
Below is the full list of products BR Foods sell in Brazil and abroad (click the images to enlarge):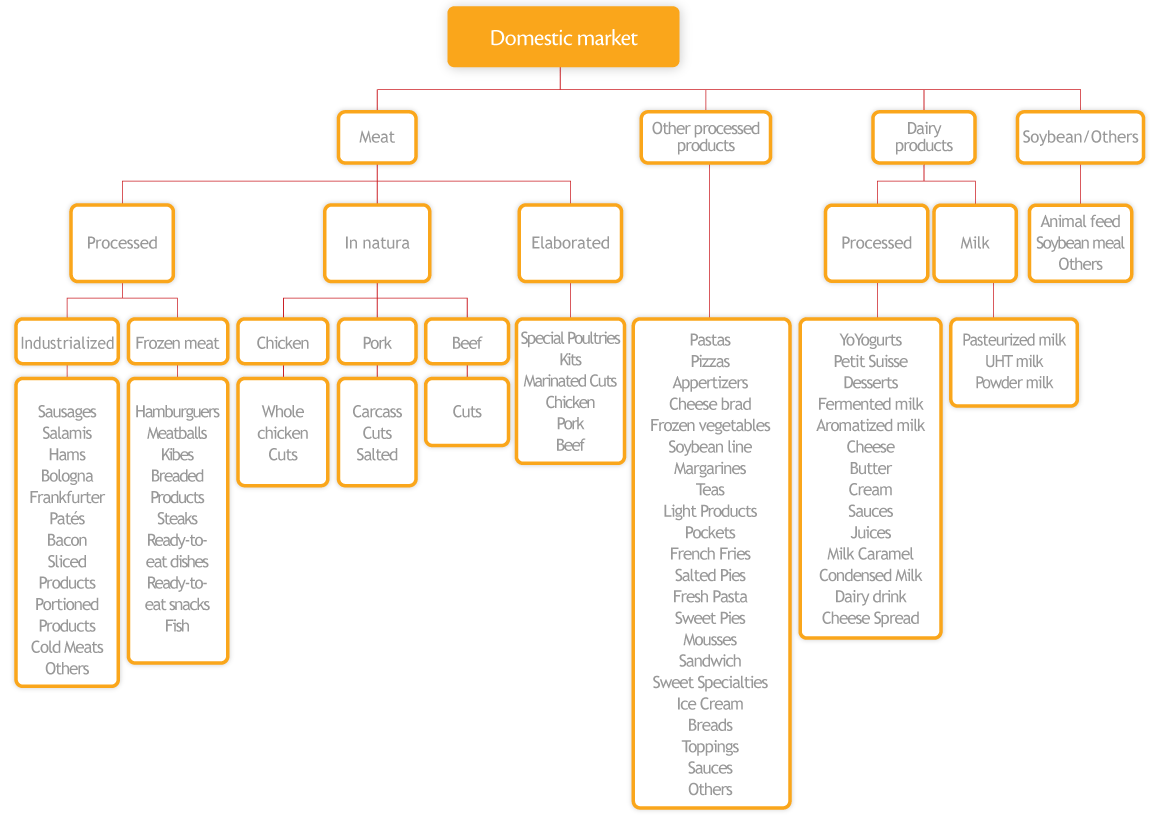 Easy Brazil Investing Rating
Brasil Food's competitive advantage is built on its brands, distribution network and scale. All these factors along with the exposure to fast-growing markets, grant BRFS the 5 star EBI Rating.
BRF-Brasil Foods S.A.