A free endorsement from Lady Gaga is a great way to start a foray into the US market even though it seems that the retail landscape could turn into a kind of desert.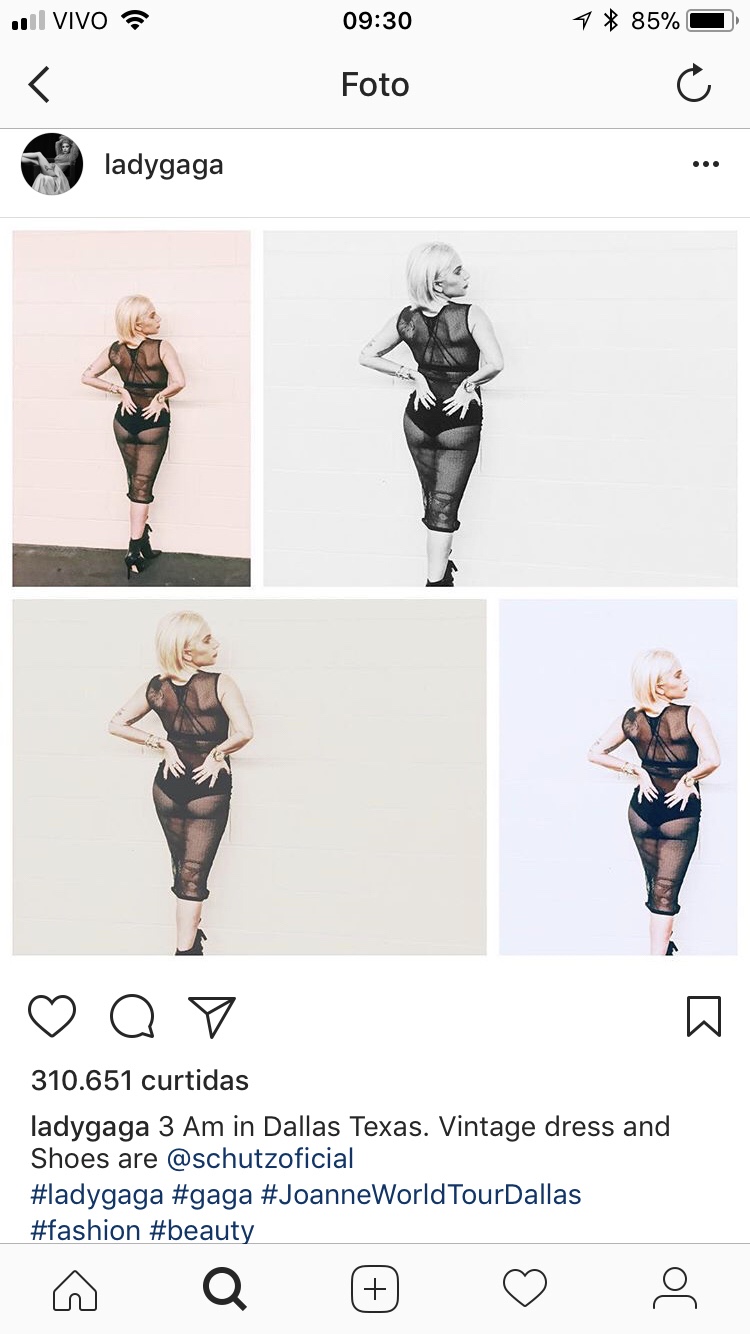 The singer and fashion icon posted on Instagram on Saturday (9) photos of her posing in Dallas with a pair of Schutz high-heeled leather shoes. Facing a fashion emergency considering Gaga's nearly 27 million followers, Brazil's Arezzo Indústria e Comércio, owner of the Schutz brand, quickly filled a plane and shipped it to the US.
Read More about Brazilian Retail Stocks
We will send "whatever it takes," Daniel Levy, chief financial officer of Arezzo & Co, said in an interview at Bloomberg's Sao Paulo office.
He also quoted Kate Middleton and Gigi Hadid as fans of Schutz. "We did not pay." A post like Lady Gaga's, he said, "would be worth $ 100,000."
The timing could not be better for Arezzo & Co, who has a staff of 25 people in New York and is about to open its first two Schutz stores, probably on the East Coast in 2018.
It's a bold move at a time when other retailers are closing dozens of stores – Michael Kors could close as much as 125 – and rivals like Kate Spade are being devoured. In addition, this year's forecast for US retail sales was reduced by the National Retail Federation after the country's Census Bureau changed personal income and consumer values.
However, Schutz is confident that this is the right time and place to make a bet.
"We are financially sound. We are a strong cash generator and we have an extremely efficient working capital structure", said Levy.
The Schutz brand is already sold at Nordstrom and at multi-brand stores in Beverly Hills and New York. Next year, Arezzo & Co will open at least two stores on the East Coast, possibly at the Short Hills mall in New Jersey and the Aventura Mall in Florida. If these stores perform well, Arezzo will redouble its commitment in 2019. According to Levy, the brand is better than Steve Madden and cheaper than Stuart Weitzman.