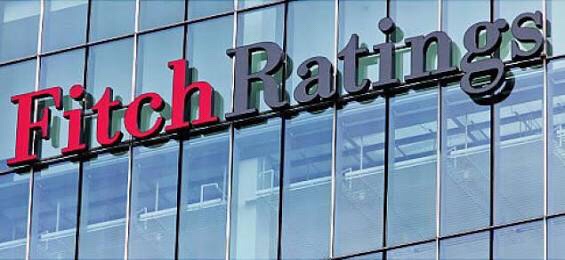 Credit rating agency Fitch today downgraded Brazil's sovereign rating to "BB-" from "BB", and changed the outlook from negative to stable.
According to the agency, the cut reflects the persistence of the large fiscal deficit, a high and growing government indebtedness and the failure of legislative reforms that could improve the structural performance of public finances.
S&P Global Ratings had already cut the Brazilian note. Last month, the agency downgraded Brazil's rating to "BB-", with a stable outlook.
Fitch noted that "the government's decision not to put Congressional Pension reform to vote anymore represents a major setback on the reform agenda, which undermines confidence in the medium-term trajectory of public finances and the political commitment to address the issue".
According to the agency, "the occurrence of a presidential and legislative election in October means that pension reform will only occur after the election and that leaves uncertainties as to whether the next administration will be able to get approval in a timely manner".
Fitch pointed out in the analysis that the Brazilian fiscal deficit "remains large and with the prospect of only a gradual decline." For the agency, the deficit reached 8% of GDP in 2017, a result well above the median of 3% for countries in the same Brazilian sovereign note range, "BB". The agency also projects that the average public deficit will reach 7% of GDP between 2018 and 2019.
Government general debt reached 74% of GDP in 2017, meaning significantly above the 45% of GDP of the bloc countries with a "BB" rating. Fitch predicts that public debt will reach 80% of GDP in 2019 and maintain growth in the coming periods.
According to the agency's analysts, "social security reform and other spending adjustment measures appear to be essential components of any strategy to facilitate fiscal consolidation, boost confidence in the medium-term public finance trajectory, and make the spending ceiling, an important anchor of fiscal policy, viable and credible in the medium term".
The agency also commented on the transfer of R$ 130 billion to the government by the BNDES in an operation to repay resources borrowed by the Treasury as a factor that could "ease debt growth this year". But the agency considered the measure as "insufficient" to stabilize the public sector's debt path, as it is a one-off event.
Despite calling attention to the uncertainties and challenges associated with the election this year, Fitch said "do not anticipate a turnaround toward greater state interventionism and populism as a result of the campaign.