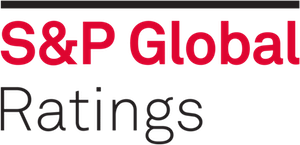 Standard & Poor's (S&P) downgraded Brazil's sovereign credit rating from "BB" to "BB-" on Thursday. The rating was already in Junk territory, but it is now three steps below investment grade. On the other hand, the perspective for the rating has changed from negative to stable.
The downgrade was already expected by the market due to difficulties the government is facing to get the pension reform approved.
In the justification for the decision, the agency pointed out as "one of the main weaknesses of Brazil" the delay in approval of fiscal measures that rebalance the public sector accounts.
"Despite several advances by the Temer administration, Brazil has made slower-than-expected progress in implementing significant legislation to address structural fiscal issues and rising levels of indebtedness", S&P said in a statement, adding that uncertainties of the 2018 elections aggravate this scenario.
In addition to the difficulty in approving reforms with long-term effects, S&P also pointed out that "there have been setbacks even with short-term fiscal measures – such as the decision to suspend the postponement of salary increases for public sector employees".