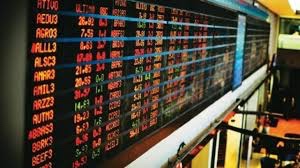 Even after advancing more than 10% in October, the Ibovespa started the month of November going up, giving signs that it still has the breath to seek new levels. And the first barrier has already been broken: with this Thursday's performance (November 1), the index renewed its intraday and closing highs.
At the best moment of the day, the Ibovespa reached 89,017 points but, during the afternoon, reduced the gains and ended the trading session at 88,419 points, up 1.14%. The previous record of February 26 closing was 87,652 points – now the index has gained 15.7% since the beginning of the year.
Throughout the day, the positive tone of the American stock markets, amid the signs of dialogue between the United States and China, supported the positive session on the Brazilian market. This external outlook, coupled with investor optimism with the local political scene and the corporate balance sheet season, has put the index on the positive track since the start of the session.
However, a slightly more cautious stance on the part of investors led the Ibovespa to move away from the highs in the second half of the trading session. It is worth remembering that the October "payroll" will be released tomorrow in US – and, with the Brazilian markets closed because of the Finados holiday this Friday, many agents opted to partially reduce their exposure for the long weekend.