Azul Linhas Aéreas and United Continental (NYSE:AUL) announced an agreement on Friday under which the US company will buy 5 percent of the Brazilian company's capital for $100 million.
Azul is the third-largest airline in Brazil and operates more than 900 daily flights in Brazil to 105 different destinations with its fleet of 145 commercial aircraft. Through the investment, United Airlines will be able to offer code-sharing flights in different regions of Brazil, along with the North and South American region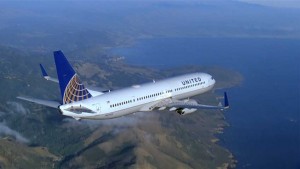 The partnership will also enable United to have a member in the board of Azul, offer code-sharing flights in different regions of Brazil and North and South America. The companies will also integrate their frequent flyer programs Mileage Plus, from United and TudoAzul, from Azul.
The founder of Azul, David Neeleman, told in a news conference that the main purpose of the agreement is to face international networks offered by Gol with Delta (NYSE:DAL) and by Tam/ Lan (NYSE:LFL) with Oneworld.
In between 30 and 45 days, United flights should already be integrated into the Azul systems.